Accessing your cPanel via our Support and Billing System
You can get to your control panel via our Support and Billing system.

After logging into the Support and Billing you will see a Gold/Yellow section named 'Your Active Products/Services'.  You can click "Login to cPanel" in this area to log in to your cPanel directly.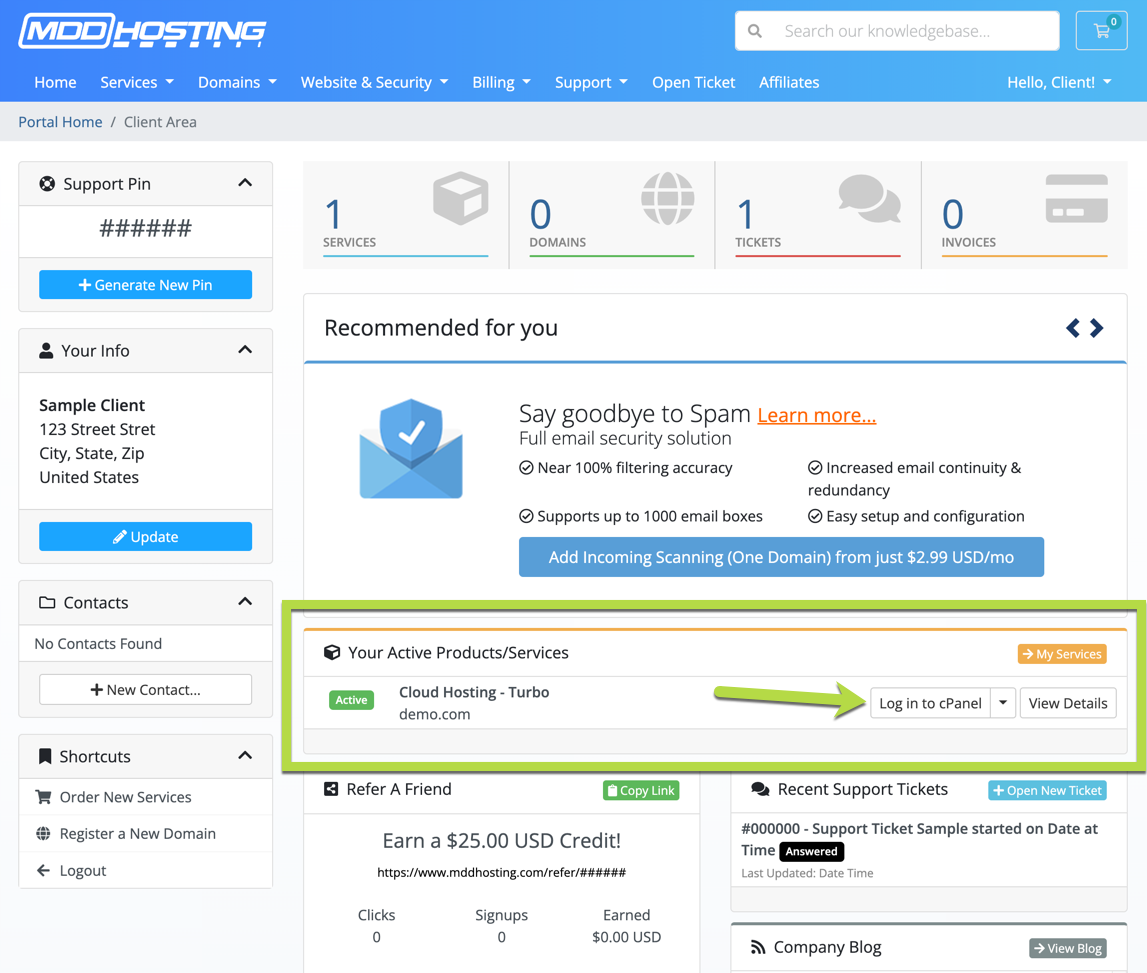 (click to enlarge)
You can also click on "View Details" for the plan and then on the details page click on "Login to cPanel" under "Actions"
In the event that you are not automatically logged in or have any issues please don't hesitate to reach out to our support.
Accessing your cPanel directly
You can also get to your control panel directly by appending "/cpanel" on to your domain.  For example, if your primary domain was "yourdomain.com" the URL to access your cPanel would be "http://www.yourdomain.com/cpanel".  This will not work properly if you are using CloudFlare and in this case we suggest logging in via the support system.
When you signed up we sent you an email that includes your cPanel username and initial password. We do recommend changing the password to something new and saving it in a secure location.
In the event that you have forgotten your cPanel username and/or password, your username can be viewed and your password reset by following the cPanel password reset directions located in our knowledgebase.