The WordPress Manager by Softaculous is a fantastic tool for managing your installations including, but not limited to, staging and cloning installations.
In the event that you installed WordPress without using Softaculous or any other situation where your installation is not showing up inside of Softaculous the import process is straightforward.
First - access your cPanel.
Once inside of your cPanel you will want to click on "WordPress Manager by Softaculous" under "Software".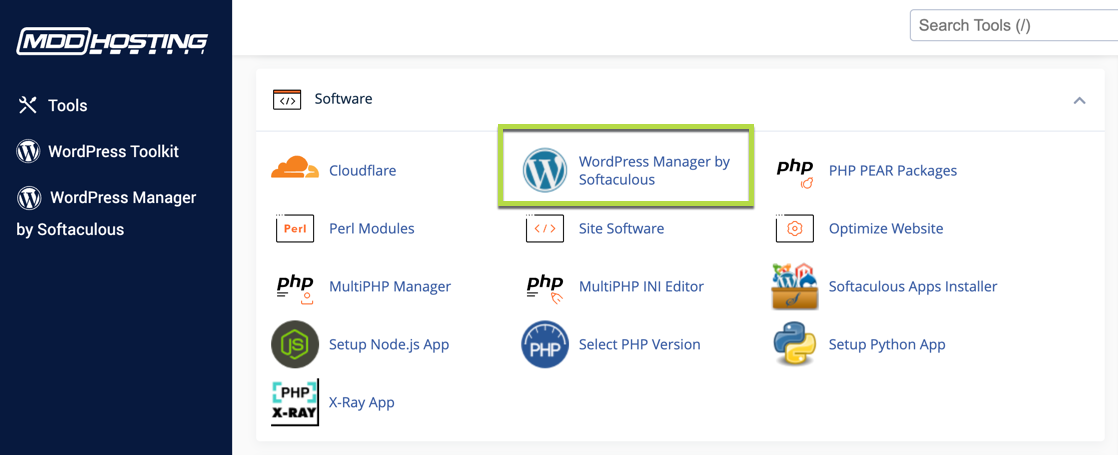 Inside of the WordPress Manager by Softaculous you will want to click on the "Scan" button.
On the next screen you will click "Start scanning for installations".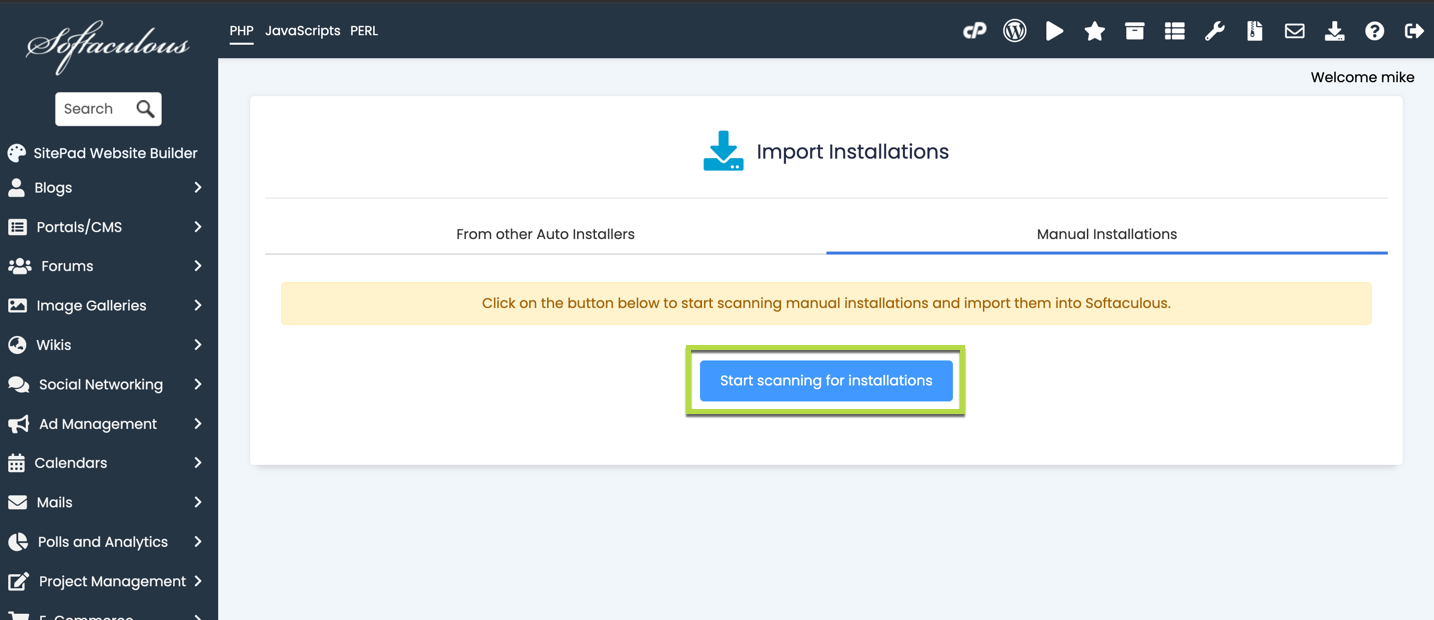 You should then see any WordPress installations within your account listed.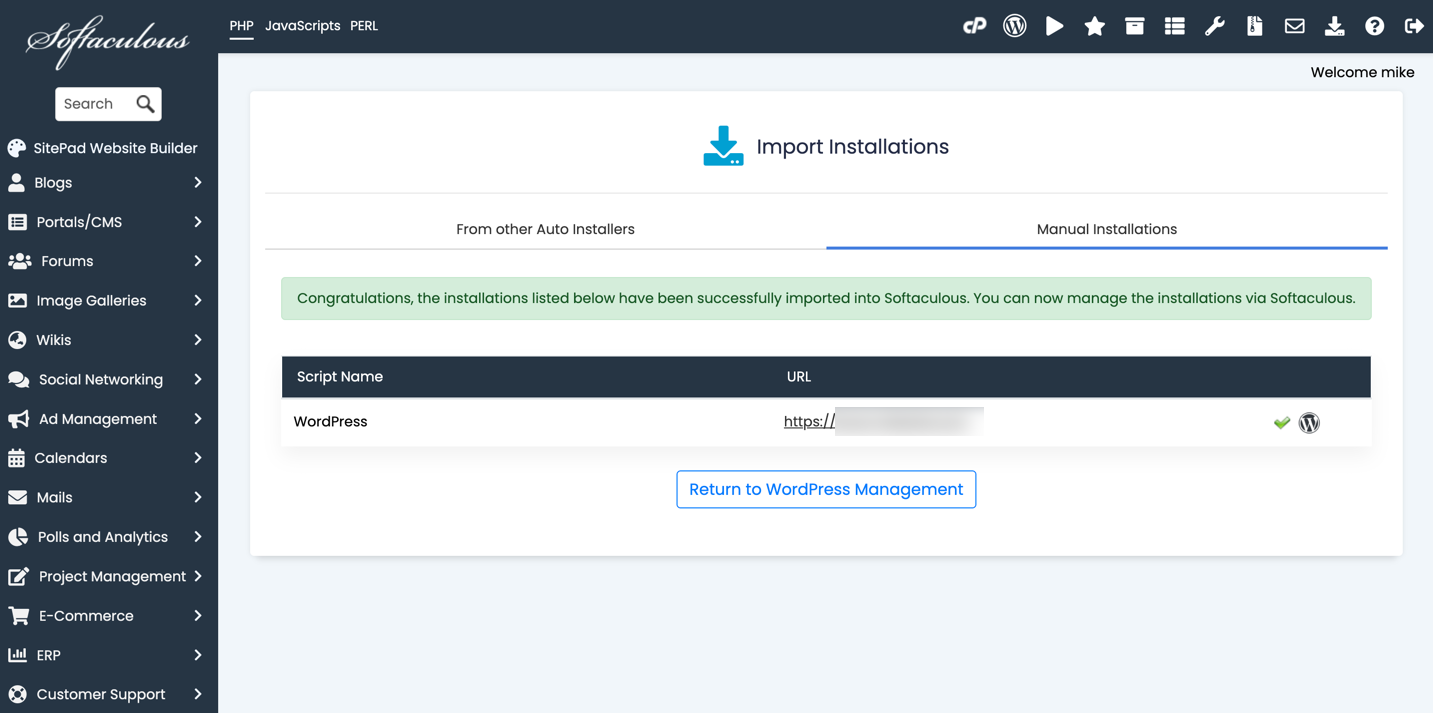 Should the scan process not work for you - you can import the installation manually.